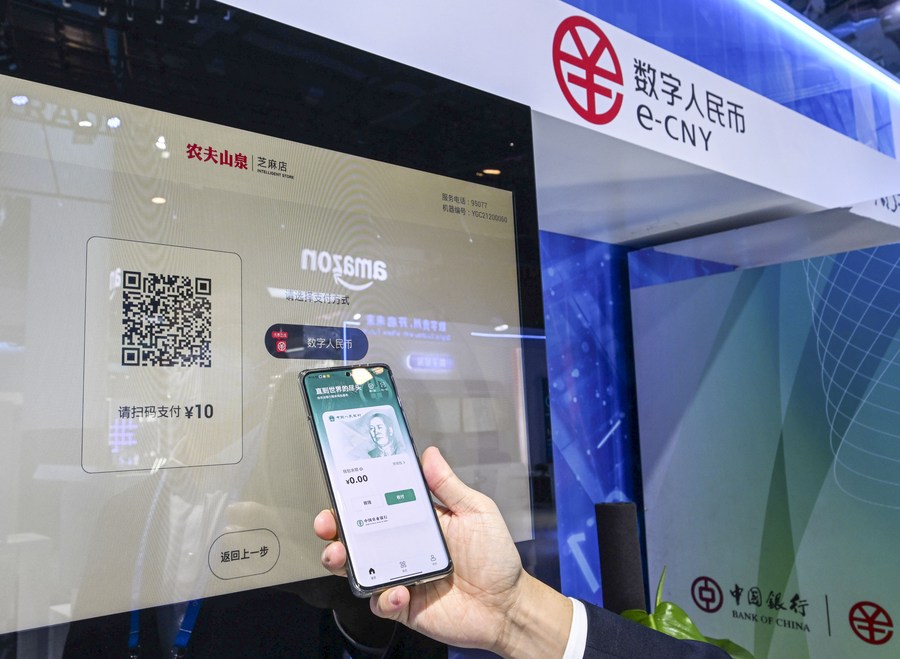 Officials and experts attending the Boao Forum for Asia Annual Conference 2023 called for enhanced financial regulation to fend off potential risks and boost innovation in the finance sector in the digital finance era.
"In the era of digital finance, regulatory concepts, technology and capabilities must keep up (with the development trend) to ensure financial innovation does not come at the cost of financial stability, which will enable sustainable progress," said Xuan Changneng, deputy governor of the People's Bank of China, the central bank.
Xuan told a roundtable meeting at the annual conference on Friday that the Chinese government has always attached great importance to the digital economy.
Citing the Report to the 20th National Congress of the Communist Party of China, he said China has pledged to accelerate the development of the digital economy, further integrate it with the real economy and improve infrastructure construction as well as strengthen and refine modern financial regulation.
He noted that while the digital economy has changed the format, scenes and ways to provide financial services, the essence of finance has not changed, posing high challenges to financial regulation.
According to Xuan, effective financial regulation serves as a key financial infrastructure as well as a fundamental institutional arrangement to ensure the stable operation of digital finance. More efforts should be made to improve regulatory systems that are compatible with the digital economy and invest in the application of the digital technology in the finance sector.
"Technological updates are fast, with new technologies emerging every few years," said Zhou Xiaochuan, vice-chairman of the Boao Forum for Asia. "Changes in technology and applications in various fields lead to significant changes, which is a characteristic of the new digital era."
When it comes to digital currency, Zhou, who is former governor of the PBOC, said the definition of digital currency should not be based on someone's own ideas and market players should not be so eager to become the winner-takes-all.
During the same meeting, Lu Lei, deputy administrator of the State Administration of Foreign Exchange, said data and information processing will face a new era, which will bring about generative artificial intelligence.