Prominent Victorian-based home builder Porter Davis is going into liquidation. 
Work on 1,500 homes in Victoria and another 200 in Queensland will cease immediately.
Porter Davis has around 470 employees and was forecasting revenue of $555m in financial year 2023.
Customers are being told to contact the liquidator using this link.
Liquidator Grant Thornton said it was investigating the reasons for the collapse.
"The extremely challenging environment for residential home building has directly contributed to the PDH Group's financial position, with rising input costs, supply chain delays, labour shortages, and a drop in demand for new homes in 2023 impacting the Group's liquidity."
A spokesperson for the liquidator said the company ran out of options.
"Notwithstanding the financial support from shareholders and lenders, the Group has exhausted options to secure the further funding required to allow Porter Davis to continue to operate viably, and the Directors were left with no option but to place the companies into liquidation."
The Age reported that the group had been unsuccessfully looking for a buyer and were preparing to appoint liquidators. Earlier this month the Herald Sun reported customers facing long waits for frames and materials.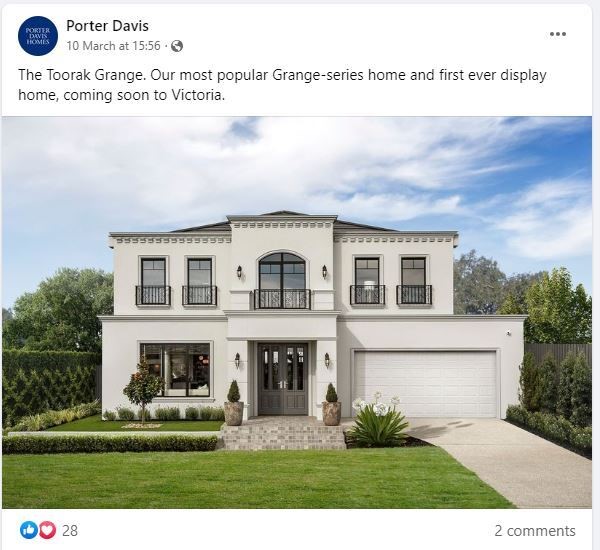 Profitless Boom
A so-called "profitless boom" has hit the construction industry. 
With an explosion in the cost of materials and labour, companies that had existing contracts on long-running projects and couldn't secure 'variances' — extra money to deal with the increased costs — were essentially losing cash every day a project continued.
Casualties including Probuild, Grocon, WBHO and many more have already fallen over.
My colleague Nassim Khadem wrote this excellent feature last year explaining the root causes of the residential construction sector's woes, featuring comments from two of the industry's heaviest hitters, Harry Triguboff and Soheil Abedian.