It is a problem the butler of "Downton Abbey" might have sympathised with.
Highclere Castle in southern England, where the early 20th century period drama about the lives of aristocrats and their servants was filmed, is facing a serious staffing crunch.
The reason is the dearth of workers from the European Union, which has forced owner Fiona Carnarvon to mothball the castle's main business of hosting larger weddings on the site of the award-winning show.
"We have stopped being able to offer any weddings of any substantial size because of Brexit," Ms Carnarvon, a countess who owns Highclere with her husband, the eighth Earl of Carnarvon, said.
"There are no staff," she said, speaking from the morning room at the Victorian castle that sits on a 5,000-acre estate.
It used to host around 25 weddings with more than 100 guests a season. Weddings with around 20 guests are still possible, but are a much smaller part of a business that the owners say can cost several thousands of pounds a day to run.
Revenues from other parts of Highclere's business such as its gift shop – the house opens to the public during the summer months – have also fallen.
Ms Carnarvon says this reflects not just Brexit but also the hit to the British hospitality industry from Covid-19 and the cost-of-living crisis.
Its staffing challenges in particular illustrate the still-unfolding impacts of Brexit on Britain's labour market three years after the UK's departure from the European Union – its biggest trading partner.
A vital workforce of EU students attending university in Britain who were available to work during weddings is no longer available, said Ms Carnarvon.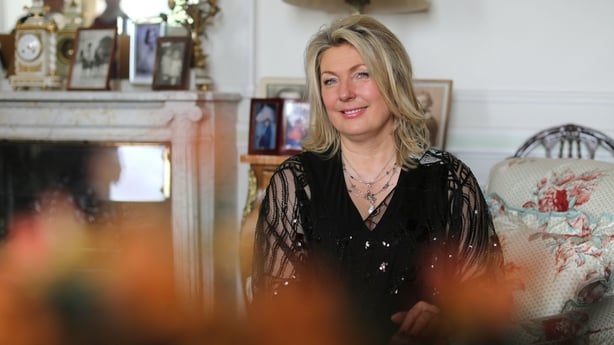 "When we go to our usual agencies and try to find people, they are not there," she said. "If we asked for 10, three might turn up – there's nobody we haven't asked."
The number of EU students admitted to British universities fell 50% in 2021, and applications dropped 40%, partly due to uncertainty created by Brexit, university admissions service UCAS said last year.
Since leaving the European Union, Britain has faced worker shortages at various stages in areas such as manufacturing, construction and logistics.
With Britain still boasting higher rates of employment and lower unemployment than most EU countries, business groups have pushed the government to relax post-Brexit immigration rules.
Britain has relaxed the eligibility rules for work visas in a range of professions but the list does not include the hospitality sector.
Its Brexit-supporting Prime Minister Rishi Sunak has also pushed back against calls from businesses to liberalise immigration to address labour shortages, saying withdrawal from the bloc had helped bring more flexibility on business regulation and secure "proper control" of the country's borders.
Just outside Highclere Castle, dozens of chairs and a few tables lie stacked and unused.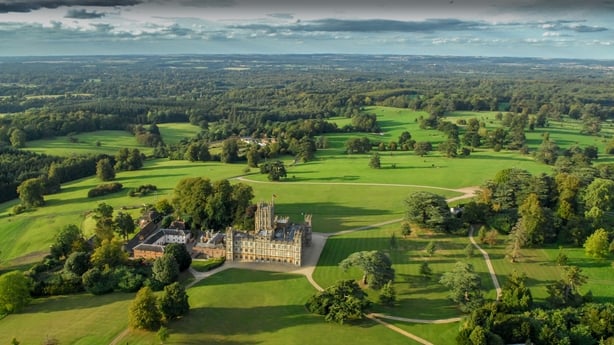 They will remain unused during the spring, too, as Highclere has closed afternoon teas it offered to the public, said Ms Carnarvon, due to the lack of staff.
Highclere's gift shop has also stopped shipping to EU countries – about a third of the shop's overall business – because of increased courier costs and paperwork in the aftermath of the EU departure, Ms Carnarvon said.
Other trade from the Highclere estate, such as the export of horse feeds, has also fallen due to high paperwork and legal fees, she added.
"We are wrapped in red tape now in every piece of our business," she said.
Weighed down by falling revenues and higher costs amid double-digit inflation, Highclere expects to just about breakeven this year, compared to profitable years prior to Brexit and the pandemic, Ms Carnarvon said. Weddings made up 40% of the overall business at its height.
But while weddings have declined, Ms Carnarvon is optimistic about new streams of revenue, such as a £35 a bottle gin, which she says is gaining traction in the US.
"It's beginning, its nascent, but it's a business which using our brand, can generate revenue to support us, hopefully, in the future," she said.