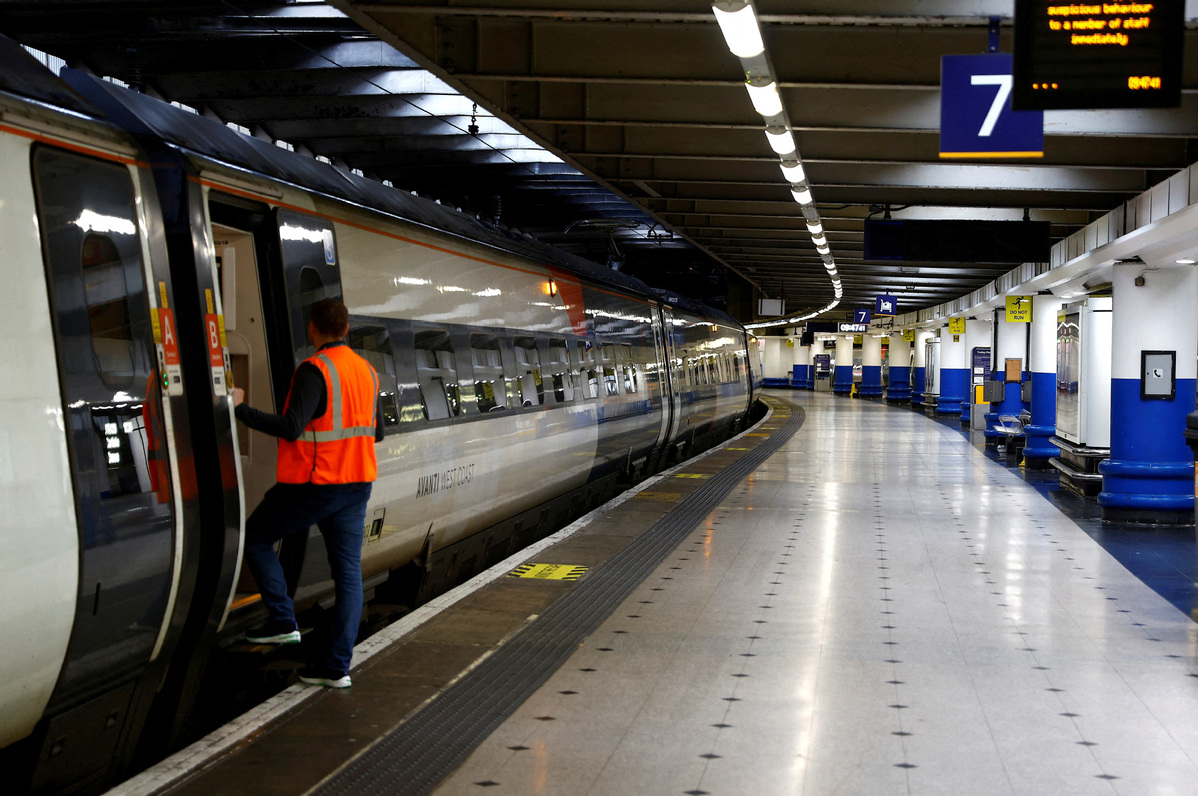 Almost exactly 10 years after then-prime minister David Cameron first raised the prospect of a vote on Britain's membership of the European Union, new figures have revealed that Brexit has cost the country 1 percent of its workforce, causing a recruitment crisis and fueling wage growth at a time when the country is trying to tame inflation.
For many years freedom of movement gave the British economy a supply of cheap EU labor, but with the Brexit agreement having ended that, the labor market is now feeling the pinch, with around 330,000 fewer workers available.
A study by the independent Centre for European Reform think tank, which describes itself as "pro-European but not uncritical", highlighted the fluctuating numbers and changing face of the British labor market, which has been transformed and depleted.
By June 2022, there had been a rise of 130,000 non-EU workers compared to a situation where post-Brexit immigration controls were unaltered, but this was offset by 460,000 fewer EU workers.
"The conditions of the new system, while liberal, are too onerous to compensate for the loss of free movement in low-skilled sectors of the economy, which has led to labor shortages," said the study's authors, economists John Springford and Jonathan Portes. "Some combination of higher wages and prices and less output is likely, especially in work that is hard to automate."
The end of the month also marks the third anniversary of the UK formally leaving the EU, and entering a year-long withdrawal period of negotiations. The toll has been felt differently in different industries, with sectors such as agriculture, construction, and hospitality particularly hard-hit.
A report in Construction News published in January 2021 said the number of EU-born workers in the industry dropped by more than 25 percent from the third quarter of 2019 to the third quarter of 2020, a situation subsequently made worse by people changing working habits and even careers altogether during the pandemic.
Agriculture has also been dealt a devastating blow. In 2017, the National Farmers Union told Parliament that almost all of the 70,000 fruit and vegetable-harvesting seasonal workers employed in the UK were from Eastern Europe, and in 2018 the Migration Advisory Committee said 99 percent of seasonal agricultural workers were from the EU.
"Restricting free movement has had a devastating impact, but not just on horticulture or agriculture, on pretty much every sector where people (come) from abroad," vegetable farmer Julian Marks told the Euronews website in October 2021.
A December 2022 report in The New York Times about the London restaurant scene noted that around 11 percent of jobs in Britain's hospitality industry are vacant, compared to 4 percent across the wider economy, a situation it said was "almost wholly a result of Brexit".
"It's worse than COVID, worse than energy costs," said restaurateur Jordan Frieda. "It's been the most traumatic event of my career in restaurants. It has been an absolutely devastating, transformative event."