'The hangover' of Brexit is setting in as rest of Europe 'watches through their fingers', says caller in Belgium
13 January 2023, 15:02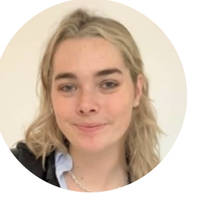 By Madeleine Wilson
A caller in Amsterdam has said that "the Dutch and Belgians feel very sorry for the UK at the moment", in regard to the fallout of Brexit.
James O'Brien spoke to this caller in Amsterdam after Labour leader Sir Keir Starmer urged Rishi Sunak to put Northern Ireland "above a Brexit purity cult" within the Conservative Party.
In a speech in Belfast, Sir Starmer told the PM to break a deadlock with the EU over the NI Protocol. He offered to help get a protocol deal through parliament if it fails to win enough support from Tory MPs.
Read more: Britain 'planning Swiss-style relationship with EU' post Brexit
James wondered what the UK looks like to the countries still within the European Union. Nick who grew up in Wales but has since moved to Amsterdam, rang in and gave a Dutch perspective on Brexit.
Nick said: "Britain needs to understand how sympathetic the Dutch and Belgians from this part of Europe are.
"But right now it's like their neighbour had this horrible party, they all got drunk, had a big fight the fridge is on the lawn and now the hangovers are setting in and we're looking through our fingers to see what's going to happen next."
The caller continued: "I think Dutch people and Belgians as well feel very sorry for the UK at the moment."
He later concluded: "What I wanted to say is [that] every country that I've lived in has had a different attitude towards the EU."
Read more: James O'Brien reacts as Brexiteer Tory peer calls for more overseas workers
James told the caller he loved the party analogy, expanding on it he said: "On the night it was going on you were thinking 'blimey I wish I'd been invited to that' but six years later their still paying off the damages and will be for generations to come."