The minister for Brexit opportunities and government efficiency, Jacob Rees-Mogg, has branded 20mph speed limits "ridiculous", saying that they "simply obstruct the flow of traffic".
Interviewed in last weekend's Sunday Times Magazine, the Conservative MP for North East Somerset denounced proposed plans to introduce 20mph speed limits in a number of villages, including West Harptree, where he lives.
"People are in favour of them when they are proposed, and later realise how annoying they are," he told the magazine.
"It's a microcosm of politics generally: opinion polls suggest something would be popular and once you put it into practice it isn't."
Rees-Mogg's criticism of 20mph speed limits came days before The Times columnist Giles Coren admitted he had been caught driving at 25mph on Kentish Town Road in London, an area with a 20mph speed limit.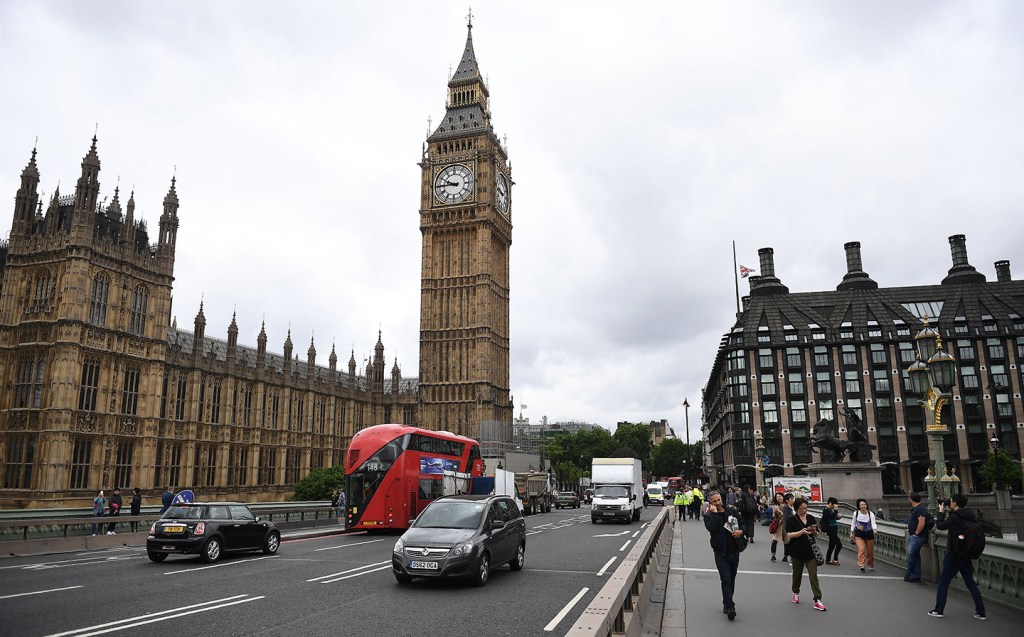 "If you cannot imagine what a speed such as 25mph might look or feel like," wrote Coren on Tuesday, "I invite you to recall, at the age of eight or nine, pedalling your new three-speed Raleigh Grifter down a hill. That would have been about 25mph."
He added: "When Florence Griffith-Joyner ran the 100m in 10.49 seconds at the US Olympic trials in 1988, she averaged 23.5mph, meaning that around the 60-70 metre mark she was doing about 27 or 28mph. Horrendous to think, isn't it, that I was driving my car very nearly as fast as a woman can run?"
20mph limits 'reduce serious injury and death'
Coren and Rees-Mogg's thoughts on 20mph speed limits follow Transport for London's announcement in February that it would introduce new 20mph speed limits on four new roads around London with the aim of expanding to 137 miles by 2024 the distance of roads in the capital governed by a 20mph limit.
At present, 50 miles of road in London are under a 20mph limit, according to TfL.
"Ensuring the safety of Londoners and visitors is paramount, which is why we are working to lower speed limits on our road network in inner and outer London," said Lilli Matson, chief health, safety and environment officer at TfL.
"Millions of walking and cycling journeys are made across London every day and people are much more likely to be killed or seriously injured if hit at 30mph than if a vehicle is travelling at 20mph or less.
"We're committed to eliminating unsafe speeds and dangerous driving across our network and are working closely with our Metropolitan Police partners to ensure the new speed limits are robustly enforced."
London is not alone in introducing 20mph speed limits, with new routes and zones being introduced (and enforced) all across the UK in cities, towns and villages.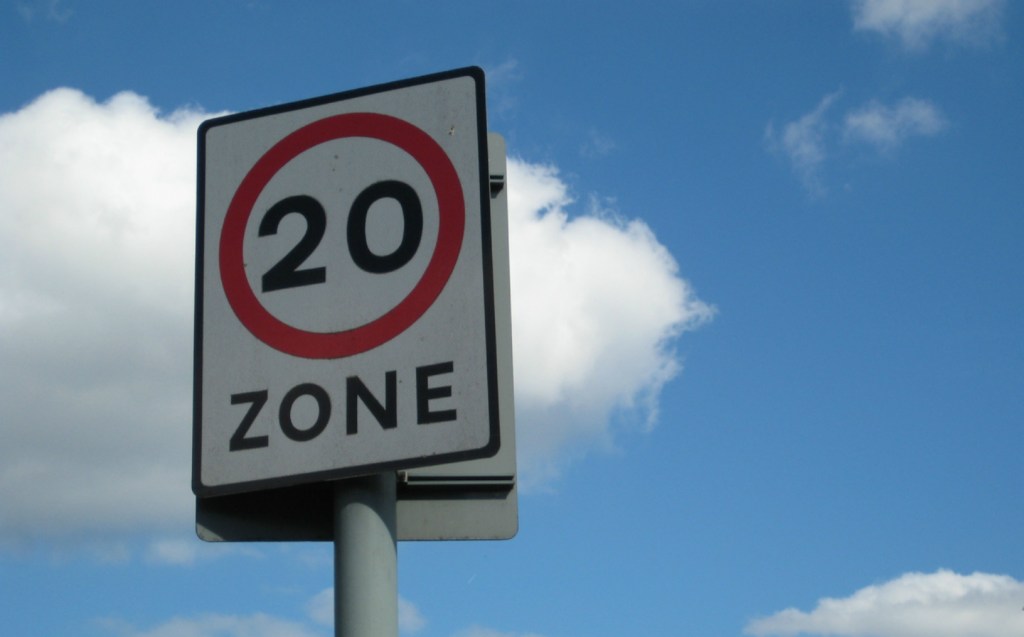 Reports from 2020 suggested that a third of all towns in the UK would have their 30mph speed limits slashed to 20mph. Progress to this end has been ongoing with work beginning this week, for instance, on the introduction of a 20mph speed limit in Cardiff.
The new limits have proven controversial, though statistics show that a pedestrian being hit by a car at 20mph stands much less of a chance of being killed or seriously injured than if they had been hit at 30mph — a 2.5% risk at 20mph versus a 20% chance at 30mph, according to some studies.
Areas where 20mph speed limits or 20mph zones are in place (zones where the speed of traffic is kept low through traffic calming measures such as road narrowing and speed bumps) have a reported reduction in the number of pedestrian injuries as well as traffic volumes, according to a paper by the Royal Society for the Prevention of Accidents (RoSPA).
Those opposed to 20mph speed limits and zones have expressed a number of concerns including damage to vehicle suspension by repeatedly traversing speed bumps, which are often put in place to enforce the lower speeds, as well as delayed emergency service response times, though closer analysis by RoSPA has revealed these not to be particularly well founded.
Decelerating and accelerating for speed bumps does increase the quantity of harmful nitrogen oxides and carbon dioxide emitted by a vehicle, but RoSPA argues that the reduction in traffic through affected areas counteracts this and it's something that can also be mitigated by the use of other traffic calming measures such as half-width speed cushions as opposed to road-width speed bumps.
Comparing 20mph zones with areas governed by a 20mph speed limit, the former has, according to studies cited by RoSPA, proven more effective at reducing traffic speed, though with the added infrastructural work, zones are much more expensive to implement.
Not all roads are suitable for 20mph
Not all urban roads, RoSPA believes, are suitable for 20mph speed limits and, according to the body, they should be targeted at roads that are primarily residential in nature and on town or city streets where pedestrian and cyclist movements are high such as around schools, shops, markets, playgrounds and other areas.
Roads that are not suitable for 20mph limits, the group says, are major through routes, and local councils should be wary of introducing 20mph speed limit without sufficient public consultation.
"Local communities should have input into the scheme's development. Emergency services must be consulted when implementing 20mph zones to ensure that their requirement to use the roads quickly is balanced with the considerable benefit of a 20mph zone."
The group stressed the need to lay out the facts, in such cases, about how a lower speed limit would demonstrably improve the quality of life in an area as well as significantly reduce the risk of accidents.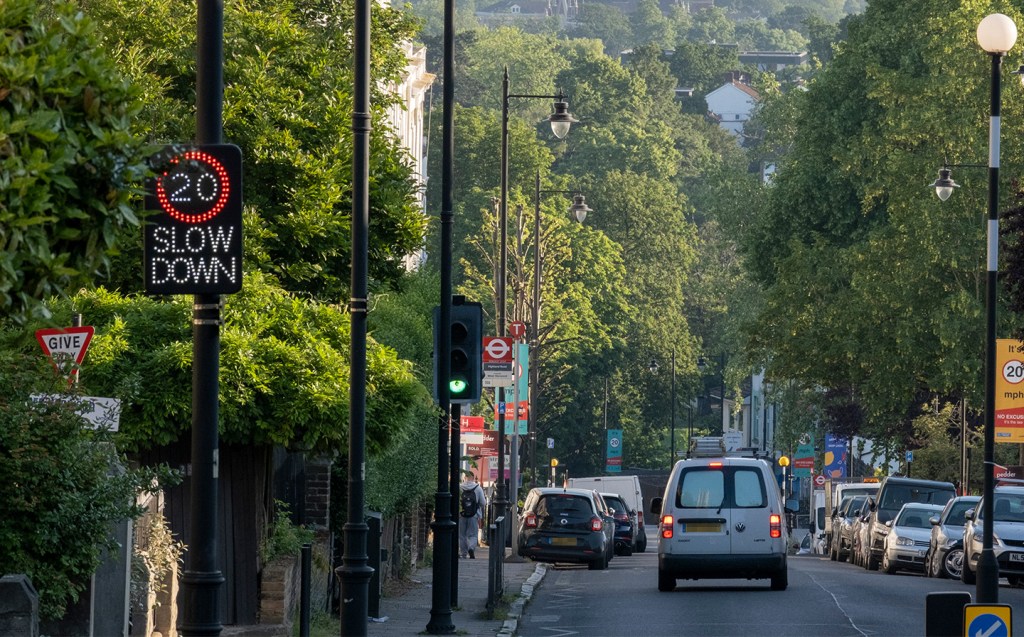 "The underpinning idea behind the 20mph schemes is that the speed limit – if adhered to – reduces the risk of crashes occurring and presents a strong chance of avoiding fatal or serious injuries if one does occur.
"In built-up residential areas, RoSPA believes that 20mph represents the best compromise between mobility and risk."
Related articles
Latest articles