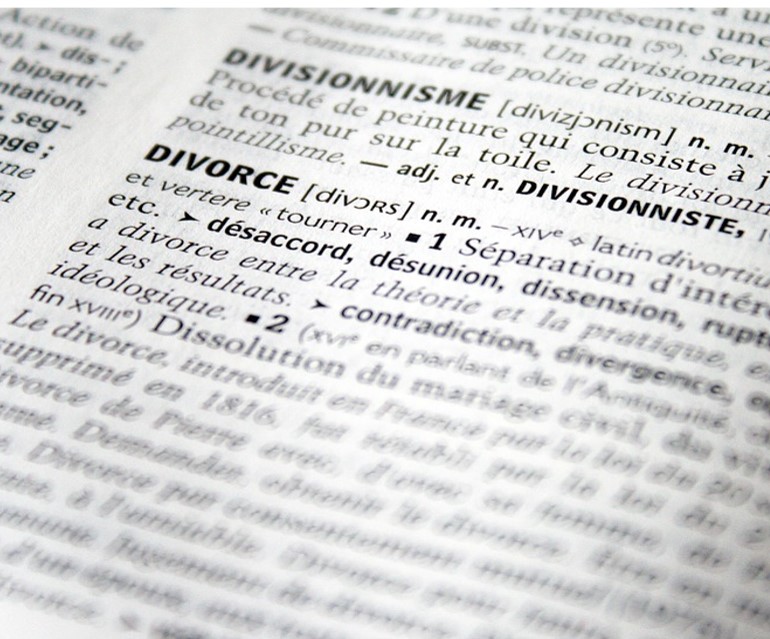 All the legislative changes and, of course, Brexit have affected the status of London as the "divorce capital of the world", but will these forces derail this business? The author of this report doesn't think so.
We carry a number of articles from lawyers and others about
divorce cases as they affect high net worth couples. COVID-19,
the UK departure from the European Union and other legal changes
create a web of forces affecting how divorce cases play out for
couples with cross-border interests. 
To address these issues is Emma Morris, managing associate,
family and matrimonial, divorce and relationship breakdown team
at Ince. 
The editors are pleased to share these views, and the usual
editorial disclaimers apply. To join the conversation, email
tom.burroughes@wealthbriefing.com
and jackie.bennion@clearviewpublishing.com.
Coronavirus lockdown did not stop the march of the larger money
divorce cases being heard in England and Wales over the last 12
months. The question put to me to consider was, will this
continue? Whilst I don't possess a crystal ball I think the
answer lies in three areas;
Brexit and jurisdiction changes
There has been some commentary suggesting that Brexit will reduce
the flood of these cases but certainly the cases referenced below
would not have been affected. Whilst there is no official data on
the domicile of divorcing couples, a cursory glance at the bigger
money cases does seem to highlight that the majority of those
that are not homegrown emanate from outside of the European
Union.  
To be able to issue habitual residence in England and Wales,
domicile or connection needs to be determined. Arguably
"connection†for wealthy international families is easy to
achieve with homes in England and Wales, education for a child
perhaps happening here or an established business making
significant connection easy to prove.
Brexit and the move away from the European Regulations previously
used to determine jurisdiction races are now in the past and have
been replaced with the Domicile and Matrimonial Proceedings Act.
This also allows the issue of petition based on only one party's
domicile in England and Wales which may widen the net for
possible petitioners.
Jurisdiction shopping is not new, often one spouse would prefer
this jurisdiction over their home country in the knowledge that
it will provide an arguably fairer outcome. That said, when
someone is determined to thwart an order, as was allegedly the
case in the divorce of Tatiana Akhmedova, enforcement proceedings
are necessary and can often be lengthy. Mrs Akhmedova had been
awarded £453 million ($627.8 million) back in 2016 but had
received little or none of her award in the following years. It
was alleged by her that her son, Tema, had assisted her spouse in
placing assets beyond her control which resulted with her son
being ordered to pay £75 million to his mother in April 2021.
 
This year has also seen several larger money cases that have
emanated elsewhere but are having, some would say, a second bite
of the cherry in England and Wales. Natalia Potanina divorced her
husband Vladimir Potanina, said to be Russia's second richest
oligarch, in 2013. She was awarded £30 million but Mrs Potanina
argued that she was not given a fair share of the marital wealth
because of her husband's influence in Russia. The Court of Appeal
ruled on 13 May 2021 that Natalia Potanina is able to bring a
financial claim against her former husband in England as
"arguably the sum she received originally would nowhere near meet
her long-term needs when considered by reference to the lifestyle
to which she had long been accustomed.†This hearing will
obviously happen in the future and it is reported that Mrs
Potania is seeking £5 billion from her former husband who,
according to Forbes magazine, is worth more than £21.375
billion. There is no reason to think these types of cases will
stop coming to this jurisdiction.
Divorce law changes
The long awaited no-fault divorce which is due to be available in
April 2022 will make matters simpler still for those wishing to
divorce in this jurisdiction. Ancillary relief with an emphasis
on full and frank disclosure and an outcome aimed at fairness
within our system is obviously appealing, as is the court's
objective to consider each case on a case-by-case basis. Both
spouses have equal standing in the eyes of the court and the
breadwinner, save for truly exceptional circumstances, should not
expect a significantly higher pay out than the homemaker caring
for the children. That differentiates the system here from a
great many others where outcomes are more rigid.
Those trying to escape the jurisdiction of the English courts
such as Saudi billionaire, Walid Juffali, have not succeeded. Mr
Juffali had allegedly tried to avoid the proceedings through the
assertion of diplomatic immunity but that failed and his wife
received a significant pay out.
So what will stem the flow of these divorces in our courts?
 
There has been a move away from lifelong periodical orders in
recent years, but for the truly high net worth cases this will
have little impact as the capital split is so significant as to
render this change less important.
Pre-nuptial agreements
Arguably the one thing that may have some effect is the treatment
of pre-nuptial agreements. Historically, they were something that
were thrown into the mix of considerations which the Judge would
weigh up upon divorce, but since 2010 the emphasis is that they
should be upheld on the proviso that the outcome would be fair
and provide for minor children. Fair does not equate to what one
could have achieved at the end of litigation if no such
pre-nuptial agreement existed. The landmark case (2010) of
Radmacher – v – Granatino did change everything when the Supreme
Court decided that the Court of Appeal was correct to hold the
parties to the terms of their pre-nuptial agreement and that led
to the 2014 Law Commission's recommendations.  
So in conclusion, I do not think Brexit or the jurisdictional
changes will stem the flow of these large money cases in this
jurisdiction. The courts here and our system are considered fair
and outcomes rigorously argued and considered and dealt with on a
case-by-case basis. A pre-nuptial agreement that is significantly
unfair or does not provide sufficiently for a child will not be
fully upheld so will not deter those who wish to pursue
litigation here with such an agreement in tow. 
Perhaps the only thing that might change is the existence of a
properly drafted pre- or post-nuptial agreement that is fair and
provides sufficiently for those it is required to provide for.
However, those divorcing couples post Radmacher were probably not
destined to end up in court in any jurisdiction.
Author: 
Emma Morris is managing associate, family and matrimonial,
divorce and relationship breakdown team, Ince. Morris specialises
in high net worth divorce cases often involving multi
jurisdictions together with private children matters and
pre-nuptial agreement advice.