Minister Admits Brexit Issues In Northern Ireland Are "More Difficult Than We Anticipated" As Biden Issues Trade Deal Warning
Solictor general Lucy Frazer said it is 'very difficult on the ground in terms of trade' as the government comes under fire over the Northern Ireland protocol (Alamy)
3 min read
Senior minister Lucy Frazer has admitted solving the issues around post-Brexit trade in Northern Ireland are "more difficult than we anticipated".
The solicitor general said it is "very difficult on the ground" as problems persist over the implementation of the controversial 'protocol' used to facilitate commerce across the border with the Republic of Ireland.
Her comments follow reports that US president Joes Biden will warn Boris Johnson he must uphold the Brexit deal when they meet for the first time at the G7 summit in Cornwall this week.
According to The Times Biden will tell the PM the existing agreement is crucial for maintaining peace in Northern Ireland – the US is a guarantor to the Good Friday agreement – and suggest a trade deal with the UK is at risk if the situation is unresolved.
This morning Frazer told Sky News: "It is very difficult on the ground in terms of trade.
"It is really important that we sort it and Lord Frost is doing just that.
"As it has panned out, on the ground it is more difficult than we anticipated and we do need to sort out that trade arrangement."
Lord Frost, the minister overseeing the implementation of the Brexit deal with the EU, acknowledged the UK government had "underestimated" the impact the Northern Ireland Protocol, which he helped to negotiate.
In an article for the Financial Times before a meeting with European Commission vice-president Maros Sefcovic in London this week, he said it had led to "political turbulence" and "real world impacts on lives and livelihoods".
"We underestimated the effect of the protocol on goods movements to Northern Ireland, with some suppliers in Great Britain simply not sending their products because of the time-consuming paperwork required," he said.
"We've seen manufacturers of medicines cutting supply. And there is less choice on supermarket shelves for consumers.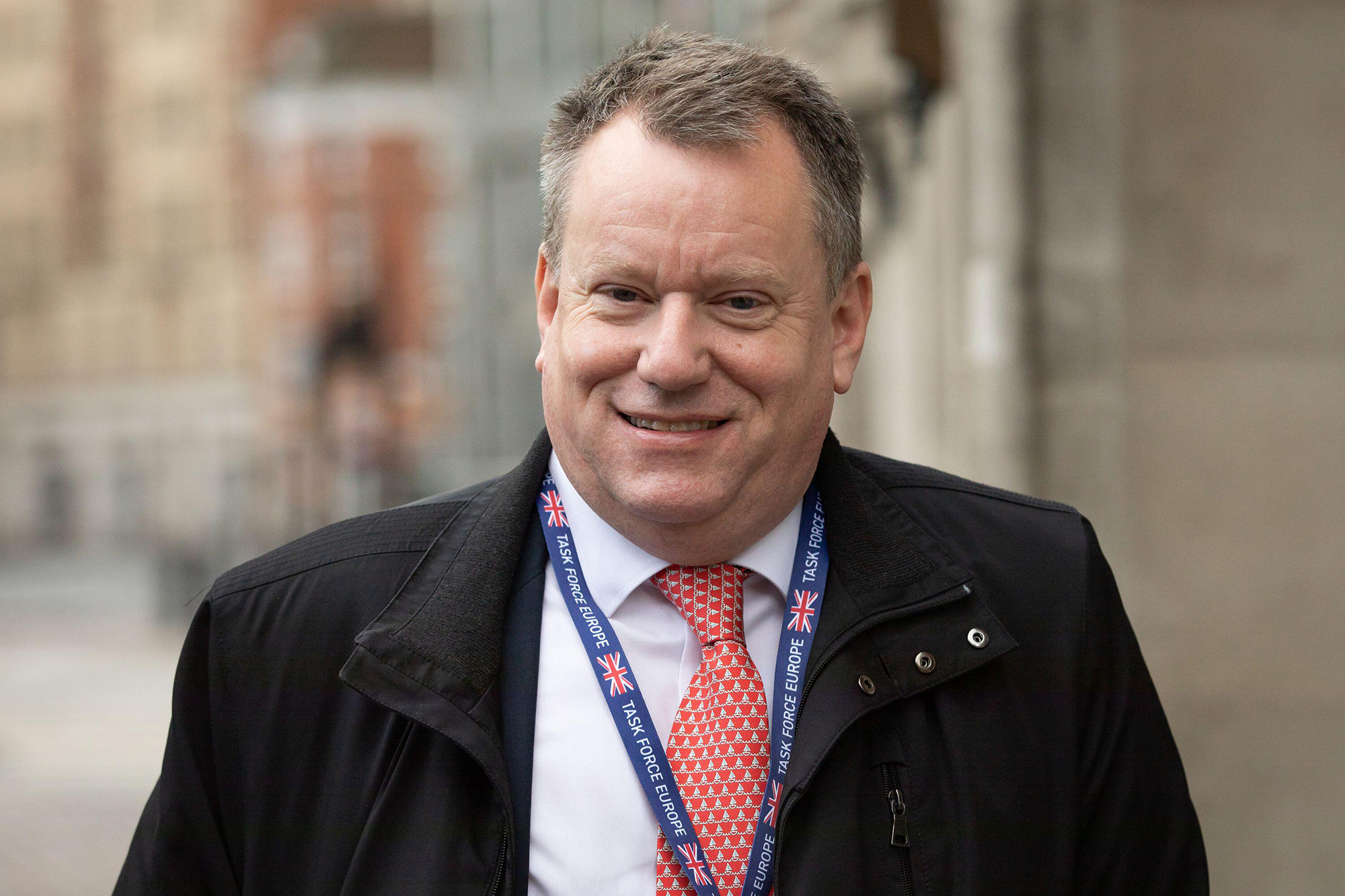 "The NI Retail Consortium has warned that when the grace period ends in October, supermarkets will face 'real, severe problems'."
In response Labour's shadow foreign secretary Lisa Nandy said the government was "missing in action" on the issue of Northern Ireland.
"We've got to sort out the border in the Irish sea, not because Joe Biden has told us to but because it's causing absolute havoc in Northern Ireland and we've got a responsibility to get this right," she told Sky News.
"The Prime Minister made promises to the people of Northern Ireland that haven't been kept."
She added: "Boris Johnson has created this problem and yet he's nowhere to be seen, I think there's a real feeling of dismay about that, but he could turn that around."