HID's Global Security and Technology Evangelist Edwardcher Monreal talks about managing risk in an online environment and striking the right balance to offer a better UX
As we move towards a digital, real-time, and cashless society, what are the impacts of payments digitalisation on customer behaviour and financial crime?
Digitalisation has brought a lot of new opportunities to the ecosystem. It has introduced new players such as neobanks into the mix. It has also influenced traditional banks to innovate upon their services while providing opportunities for companies to provide solutions compliant with banking regulations in their respective markets.
Digitalisation has also widened the threat landscape related to financial crime. It has provided organised crime and cybercriminals with increased opportunities to prey on every digital consumer. There is an enhanced risk of identity theft and online fraud in the digital space. If not managed correctly, these online risks can erode trust in the banking relationship which can prevent a smoother transition to digitalisation, especially in emerging markets.
Today's banking community needs to focus on offering a seamless experience while securing digital channels effectively to establish trust. This is key to successful adoption in this era of digital banking.
How can tech help businesses detect and protect their users against these risks?
Preparation, automation, and scalability are critical.
To put it bluntly, financial institutions (FIs) should always assume they are under attack, and proactively use technology to be prepared.
A key component of a businesses' risk management strategy is optimisation around preventing fraud, automating online threat detection, and being able to continuously validate the identity of the users.
Last but not least, technology should be scalable to support businesses in becoming more dynamic. Technology is there to enable them to grow/partition/isolate and adapt to any regulatory requirement and threats that consumers, banks, and fintech providers could encounter.
The HID Global Risk Management Solution is a good example of this technology which detects zero-day malware and prevents identity theft by using behaviour biometrics to continuously identify and authenticate.
Finding the right balance between threat detection and fraud prevention, complying with regulators, and offering the best UX is always hard, still, some financial institutions manage to do it. What's the recipe for their success?
Finding the balance between usability and security starts with identifying the key internal stakeholders which have operations that impact the customers.
They can be part of the tech, the business, the security, or the legal team, one important aspect is that they all need to be aligned with the Chief Experience Officer (CXO).
Second, remember that gaining trust is the end goal. The outcome is dependant on the stakeholders' measurement of success within the constraint of their organisation and jurisdictions.
How can monitoring multiple channels to identify anomalies be optimised and rolled out at scale?
When trying to establish the user experience (UX) and find the right balance between usability and security, the consumer experience might not be attributed to a specific channel. For instance, when consumers are making online payments, or just simply trying to apply for a new telephone or mobile phone account, it would typically require multiple touchpoints from the consumer. These entry points that are part of the consumer experience can also add and introduce certain risks.
Having a way to correlate multiple channel behaviours from the consumer significantly helps better identify and analyse fraud by looking at all the cross-channel data available. This is a very important factor in making sure consumers can transact securely across their end-to-end journey.
What are the upcoming trends that every financial institution should be aware of?
Automation – more and more financial businesses and ecosystems are adopting technologies such as machine learning that enable them to automate certain decision-making processes that range from preventing fraud to business processes around financial payments, and others.
Cash is no longer king (COVID-19 has taught us that) – digital consumers that have been traditionally paying their transactions on typical money-based accounts will also start to be more open to digital payment forms. Still, this trend is not about finding the next Bitcoin, but more about finding how consumers can securely store and protect their digital asset from bad actors.
Broadening the use and number of digital channels – consumers are adopting not only the mobile phone but also different smart home/IoT devices to conduct their daily activities. For instance, in the case of internet banking services, many banks have adopted chatbots to add or re-establish customer channels that bring different user experiences.
Cloud-based identity – more service providers including banks will rely on trusted identities based in the cloud. We see a fleet of open standards including FIDO2, Open ID, and federated identity technologies that help identify online consumers by providing stronger consumer authentication, combined with risk management and behavioural biometrics.
Regulations – Open Banking regulation establishes data ownership with the customers. This is an opportunity for more players in this ecosystem to participate. The adoption rate will be staggered and influenced by different regulatory schemes across the world.
This editorial was first published in our Financial Crime and Fraud Report 2021 – How to Fight Fraud and Master KYC, Onboarding & Digital ID, which provides a comprehensive overview of the major trends driving growth in fraud prevention, identity management, digital onboarding and KYC, transaction monitoring, financial crime compliance, regtech, and more.
About Edwardcher Monreal

Edwardcher, Security and Technology Evangelist – HID Global, IAM Consumer Authentication Solutions, is a highly skilled digital security expert and avid technologist with an instinctive passion for finding pragmatic technologies to solve practical problems. He has extensive experience developing software and delivering solutions to the military, telecoms, banks, enterprise, and governments.
About HID Global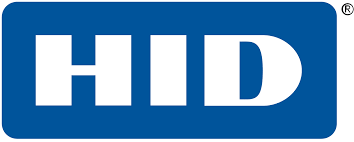 HID Global
powers the trusted identities of the world's people, places and things, allowing people to transact safely, work productively and travel freely. An ASSA ABLOY Group brand, HID Global is headquartered in Austin, TX, with over 4,000 employees and international offices that support more than 100 countries.