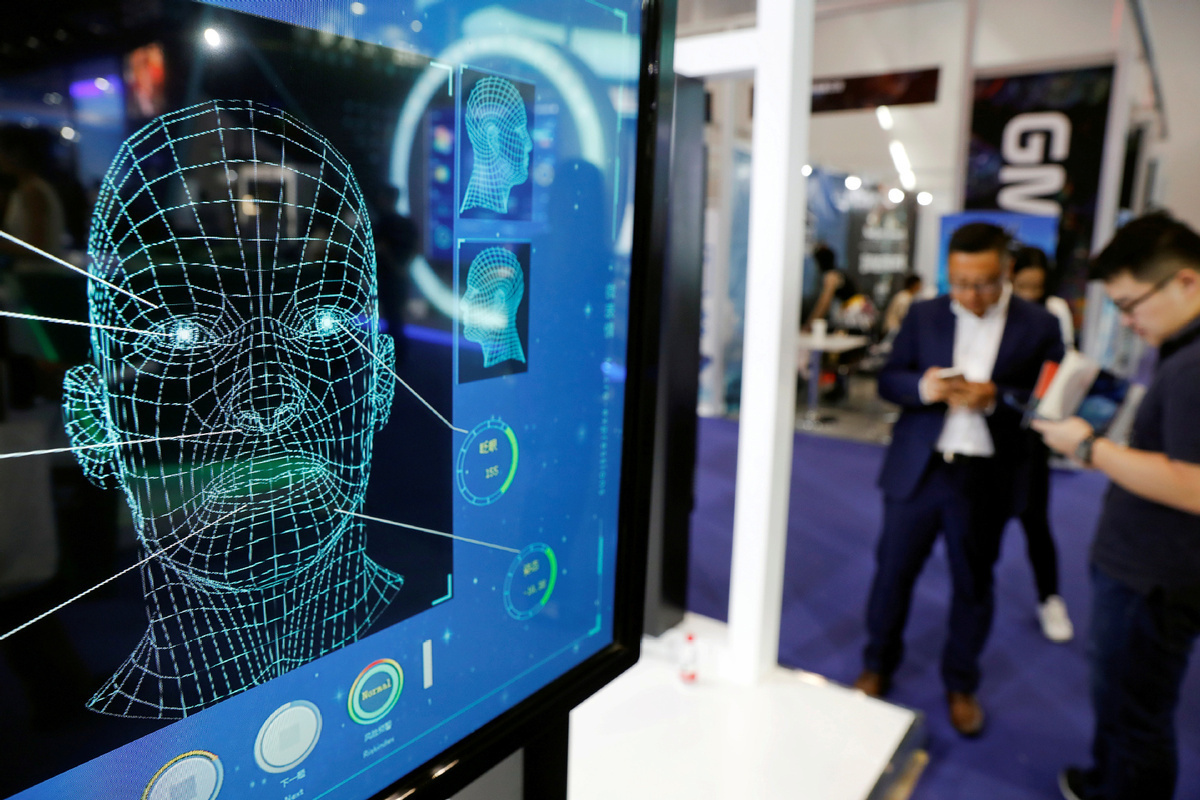 Amid the COVID-19 pandemic, the integration of digital technologies with the financial industry has been accelerating and generating economic and social value in many application scenarios.
How to use digital technologies to identify and detect risks in the digital financial sector is an important topic of concern to global government agencies, financial regulatory authorities and related participating institutions.
Andrew Sheng, former chairman of the Hong Kong Securities and Futures Commission, said that finance and technology today are inseparable, because financial deepening in speed, scale and scope would not have been possible without recent developments in technologies, especially in blockchain, 5G, artificial intelligence and big data. In addition, financial markets have grown in spite of the pandemic, when working from home was made possible by moving trade transactions and payments online.
The People's Bank of China, the China Banking and Insurance Regulatory Commission and the China Securities Regulatory Commission recently drafted for consultation the Measures for the Administration of Due Diligence of Customers of Financial Institutions and Preservation of Customers' Identity Information and Transaction Records. The measures would require that financial institutions take necessary technical measures to realize the complete and accurate preservation of customer identity data and transaction information, prevent the loss, damage or leakage of customer identity data and transaction records, and ensure that each transaction can be reproduced and traced.
Financial technologies such as blockchain and facial recognition have made financial operations more secure and widely adopted. Mainstream banks, insurance companies, securities companies and asset managers have adopted fintech wholesale and transformed the range, speed and costs of financial services. Therefore, digital KYC, or "know your customer", as a form of digital authentication should be approached where related guiding principles and technological solutions can effectively and fully comply with the requirements of the Financial Action Task Force.
As a result of the emergence of cybercurrencies, some countries have adopted experiments in official central bank digital currencies, while mainstream retailers are considering accepting such as means of payment. Parallel to advances in fintech is the innovation in regulatory technology, in which digital authentication plays a crucial role that enables companies and regulators to improve their cybersecurity.
In the context of the current trend of increasingly rapid financial innovation, forward-looking thinking and predictive strategies are particularly important for the application of regulatory technology and cross-border international cooperation. Following the trend of emerging digital financial services, the development of digital authentication is a key component of regulatory technology as the "new infrastructure" essential for the enhancement of a nation's digital financial industry and the governance of the digital economy.
Anselmo Teng, former chairman of the Monetary Authority of Macao and co-chair of the Alliance for Financial Stability with Information Technology, pointed out at a recent workshop that digital "know your customer" and digital authentication are new forms of infrastructure that provide security for the sound development of the digital economy and digital commerce, including international trade.
In China, the digital transformation of the domestic financial industry is accelerating in multiple directions, as it has benefited from the comparative advantages of more advanced infrastructure, richer business scenarios and the larger market scale. With the rapid advancement of digitalization, the application of digital authentication to improve regulatory efficiency and promote market regulation is not only an inevitable path to shape the development trend of digital finance, but also a technological transformation of regulatory wisdom and experience that may help bring the applications to many other sectors.
Chiang Chun Yuan, co-chair of the technical committee of the Alliance for Financial Stability with Information Technology, said that aiming at achieving sustainable development of the digital economy, services supported by digital technology should focus on financial inclusion and healthcare, enhancing trust and avoiding discrimination against the elderly and other people with special needs. Some Asia-Pacific jurisdictions have already set up digital authentication centers, which effectively facilitates the operation standards of digital financial services and improves the efficiency and safety as well as the globalization of the digital economy.
In terms of financial supervision empowered by digital technology, China should build its own type of digital finance model through coordinating the efforts of government agencies, industrial participants, academia and research resources to foster the exploration and application of digital authentication in the field of digital finance and improve the quality and effectiveness of digital financial supervision to ensure financial stability.
Under such an approach, China can contribute its wisdom and strength to the sound and sustainable development of the digital economy.
The author is a research fellow and deputy secretary-general at the Beijing-based think tank Center for China and Globalization.