Revenue has published its annual report for 2020 after what it called an "unprecedented" year for the tax collector.
Revenue said that despite the challenges and impacts presented by the Covid-19 pandemic, it continued its "critical work" of collecting taxes and duties which underpin the Government's ability to fund and support vital public services.
It said it also played a central role in the delivery of key business supports as part of the national response to the Covid-19 pandemic and in Brexit preparations for the UK's withdrawal from the EU last year.
Revenue last year collected gross receipts of over €82 billion, including over €15 billion on behalf of other Government Departments and agencies.
Net Exchequer receipts were €56 billion, a decrease of 3.6% or €2.1 billion on 2019.
Revenue said that strong voluntary tax compliance levels were sustained with only a relatively marginal reduction on 2019. It said this reflected the positive engagement by businesses, individuals and tax practitioners throughout 2020, despite the challenges the country faced.
In today's annual report, Revenue also gave a detailed statistical overview of the Covid supports it has administered for the last year.
It said the Temporary Wage Subsidy Scheme provided more than €2.8 billion in support to 66,600 employers in respect of over 664,500 employees between 26 March and 31 August 2020.
Its replacement, the Employment Wage Subsidy Scheme, had paid out over € 2.6 billion to over 48,400 eligible employers in respect of 546,300 employees to the end of March 2021.
Additionally, €437m in employer PRSI was forgone due to the reduced rate of PRSI on wages paid.
A total of €423m in CRSS payments had been paid to 21,800 businesses in respect of 24,100 business premises up to the end of March, while €2.3 billion of tax debt was "warehoused" for over 80,000 businesses.
Revenue Chairman Niall Cody said the Covid pandemic presented and continues to present significant challenges for the economy, businesses, workers and for Revenue as a tax and customs administration.
"Successfully dealing with the challenges that unfolded during the year was made possible by our people. We delivered critical Government supports and delivered very strong performance across all our work programmes despite the fact that, almost overnight, we needed to adjust to a largely remote working environment," Mr Cody said.
"In addition to delivering our core business, many of our staff worked on other aspects of the national Covid-19 response outside of Revenue's direct remit, including supporting the HSE's contact tracing programme," he said.
"We are enormously proud of how all of our people responded to the challenges presented by the Covid-19 pandemic," he added.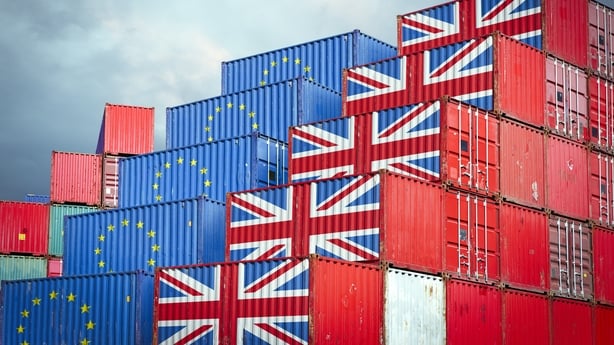 On Brexit, Revenue said it undertook a range of initiatives and engagements to assist trade and business in understanding the changes that the UK's exit from the European Union would bring and in making the necessary arrangements to be able to cope with those changes.
It said it worked to ensure its own operational readiness, recruiting and training additional staff to carry out Brexit related roles.
It also completed significant work to increase its IT systems' capacity to cater for the consequential increase in customs declarations arising as a result of Brexit and established a 24/7 Customs helpline to assist with queries from trade and business on customs clearance and import and export controls.
"In time, dealing with the customs and other regulatory formalities that now apply to goods moving to, from or through Great Britain will become routine for importers, transport operators and truck drivers," commented Revenue Commissioner and Director-General of Customs, Gerry Harrahill.
"We are continuing to support trade and business in adapting to these new formalities and resolving specific individual difficulties," he added.