What's happening? Riots erupt in Northern Ireland and London's equities trade drifts across the pond.
Almost 100 days since Brexit was formally completed, we spoke to readers who kindly responded to this newsletter to share their experiences of how the new trading relationship is working. We love hearing from you — thank you. Their stories were good, bad and ugly: from a Northern Ireland manufacturer crippled by additional surcharges, to a trucker south of the border who has never been busier. Listen to what they had to say in the new episode of the Stephanomics podcast.
Tensions in Northern Ireland boiled over into violence this week, with vehicles burned and more than 40 police officers injured. First Minister Arlene Foster described the attacks as an "embarrassment." U.K. Prime Minister Boris Johnson said "dialogue, not violence" was the route to resolution.
In London, Mayor Sadiq Khan said jobs that leave the financial district are more likely to go to New York, Singapore and Hong Kong than cities in the European Union. Watch the interview on Bloomberg Surveillance.
The tides may already be turning. Silla Brush reports the director of OTC Markets Group in New York is an "unexpected beneficiary" of Brexit. It's a sign that the divorce has allowed equities trading to move across the Atlantic.
The trade friction Johnson calls "teething problems" is in danger of becoming permanent and systemic, the Federation of Small Businesses warned. A survey of its members found that one in four small U.K. exporters have halted sales to the bloc because of new red tape.
As ever, if Brexit is affecting your business in a way we haven't reported, please get in touch. You can reach me at eburden6@bloomberg.net
Chart of the Week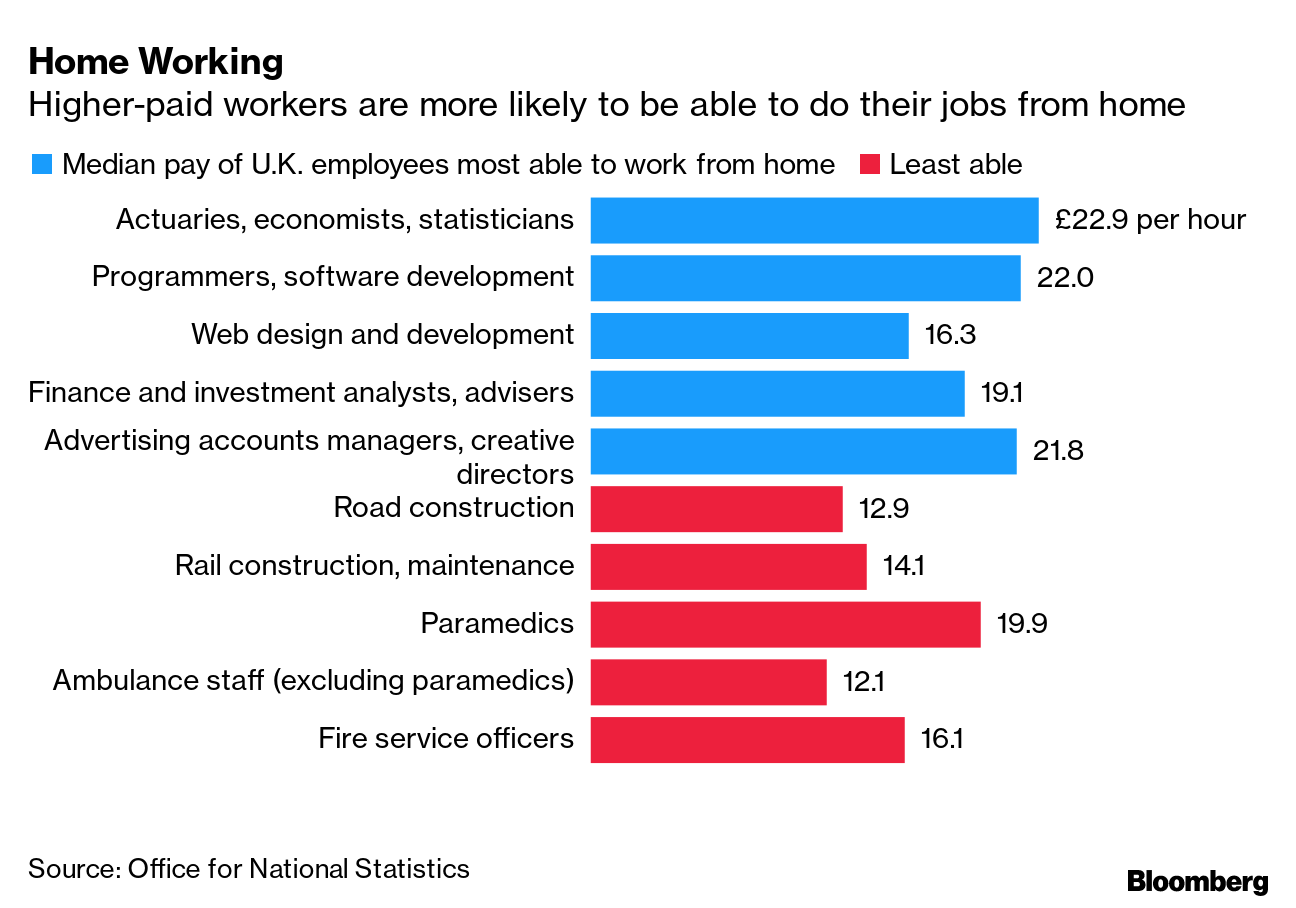 Home working is likely to endure after the pandemic finishes, according to a survey of 2,000 companies the U.K., most of which are planning to allow employees greater flexibility on where and when they do their jobs.
Don't Miss
Want to keep up?
You can follow us @Brexit on Twitter, and listen to Bloomberg Westminster every weekday.
Share Beyond Brexit: Colleagues, friends and family can sign up here. For full EU coverage, try the Brussels Edition.
Get More From Bloomberg
You can find all of our newsletters here, but here are some we think you'd particularly enjoy:
Bloomberg is also tracking the progress of coronavirus vaccines and mapping the pandemic. Sign up here for our Coronavirus Daily newsletter and here for our podcast.
Subscribe to Bloomberg.com for unlimited access to trusted, data-driven journalism and expert analysis.