What's happening? The wheels are turning on financial services cooperation post-Brexit, but a U.K.-U.S. trade deal seems a long way off.
Taking their first step since Brexit to repair the rupture to banking and trade, the U.K. and the European Union agreed on a new forum on cross-border financial market regulation. Some Brussels officials said securing a common framework could help unlock equivalence talks. The news lifted the pound.
To boost London's attractiveness, the Financial Conduct Authority, the U.K's market watchdog, said it will consult on changes to listing rules. The plan is to lure blank-check firms, known as SPACs, that have swept Wall Street, as Tom Metcalf and Silla Brush report.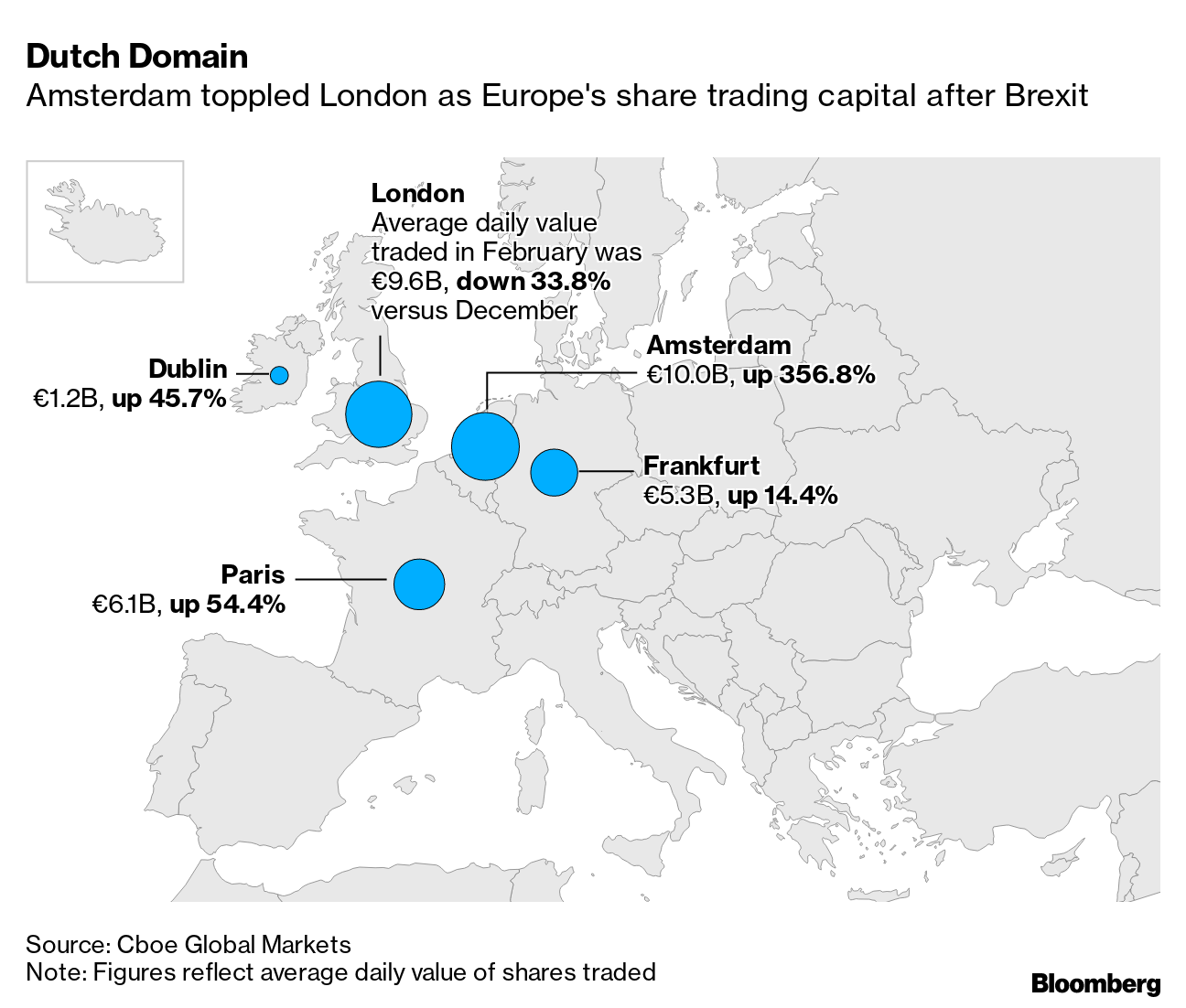 In a blow to Brexit Britain's tech ambitions, the stock-market debut of Deliveroo was a flop. The takeaway company's stock dropped 31% due to concerns over labor practices and a dual-class structure. It looks bad to Bloomberg Opinion's Alex Webb, especially given how many unicorns the City of London has lost to New York.
Rishi Sunak is optimistic, though. The chancellor of the exchequer said the U.K. economy is well placed to bounce back "strongly" from the pandemic. Sunak points to the successful vaccination rollout and incentives to spur business investment.
A transatlantic trade deal was meant to be an easy win for "Global Britain," but it's unlikely before 2023, a person familiar with the matter told Joe Mayes and Eric Martin. President Joe Biden's administration is more focused on China and reviving the U.S. economy. Plus, his legal power to fast-track a trade accord through Congress is unlikely to be renewed for at least two years.
As ever, if Brexit is affecting your business in a way we haven't reported, please get in touch. You can reach me at eburden6@bloomberg.net
Chart of the Week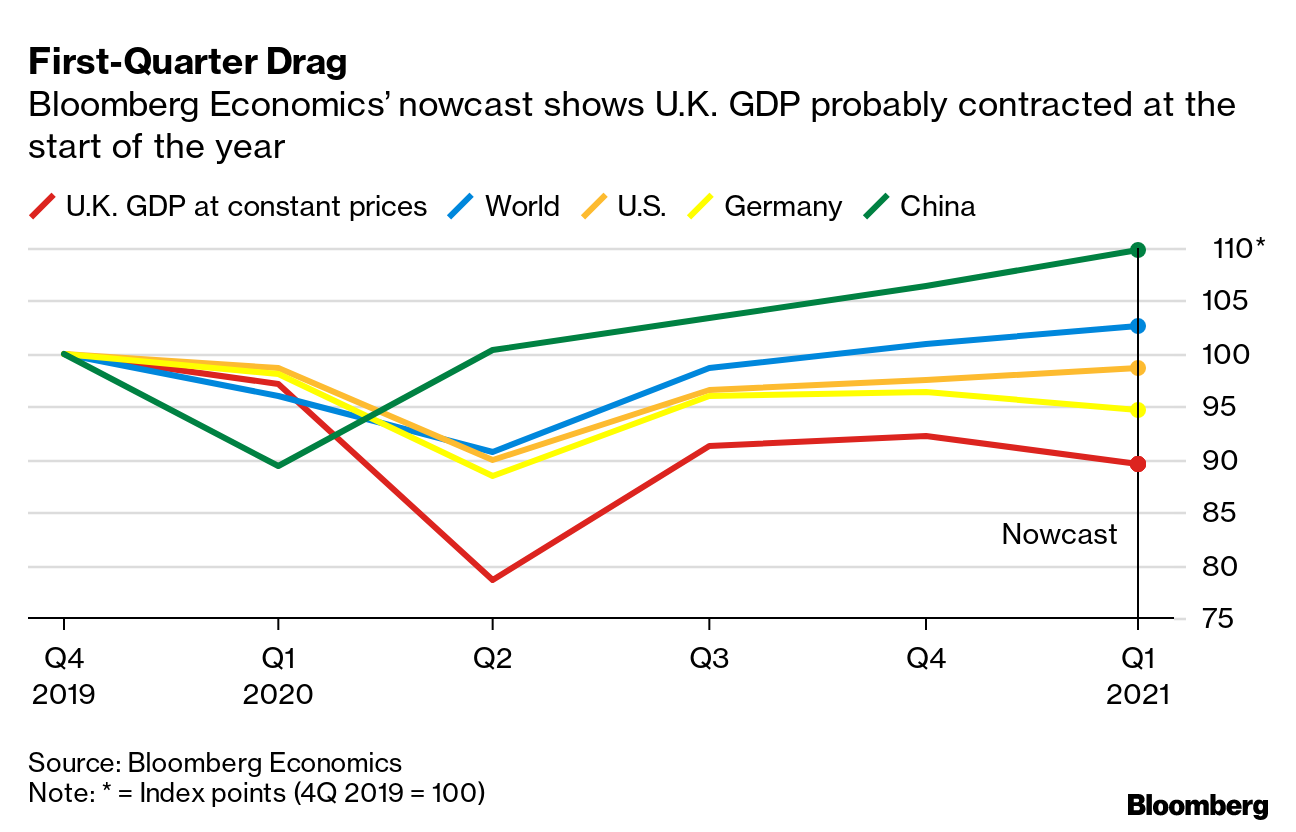 The latest reading for Bloomberg Economics' nowcast shows the global economy is set to expand 1.3% in the first quarter. It's North America and emerging markets that are setting the pace. Advanced economies are expected to slow, reflecting the impact of a renewed wave of infections and lockdowns in Europe. For the U.K., the nowcast points to a contraction in the period.
Don't Miss
Want to keep up?
You can follow us @Brexit on Twitter, and listen to Bloomberg Westminster every weekday.
Share Beyond Brexit: Colleagues, friends and family can sign up here. For full EU coverage, try the Brussels Edition.
Get More From Bloomberg
You can find all of our newsletters here, but here are some we think you'd particularly enjoy:
Bloomberg is also tracking the progress of coronavirus vaccines and mapping the pandemic. Sign up here for our Coronavirus Daily newsletter and here for our podcast.
Subscribe to Bloomberg.com for unlimited access to trusted, data-driven journalism and expert analysis.