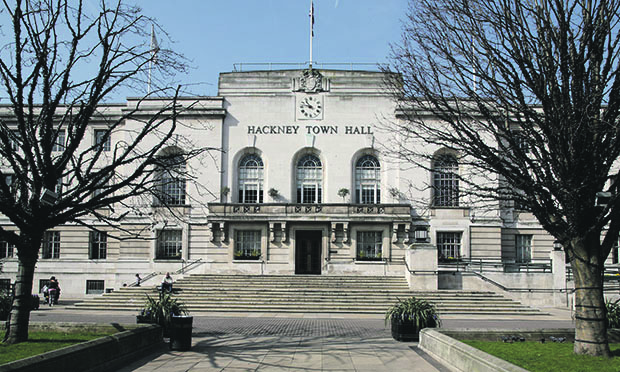 Town Hall finance mandarin Ian Williams characterised government expectations for how local authorities should be preparing for Brexit as "not entirely clear" this week, during discussions with councillors over the "high risk" of the UK leaving the European Union with no deal.
Williams was being quizzed by Cllr Clare Potter over what risk to the council Brexit now posed, pointing out that the borough had "taken its eyes off it to a certain extent" due to the crisis of the Covid-19 pandemic, lockdown and economic fallout.
According to the council's current corporate risk register, the risk of Britain leaving the EU with no deal is considered "high," with negotiations of any exit needing to be completed by the end of the year, and the likelihood increasing with the pandemic detracting from government efforts to secure a satisfactory deal.
The register adds this outcome "presents serious risks to local councils and how they operate going forward."
Williams said: "We mustn't forget that Brexit is still ongoing. It seems a lifetime ago that it's all we used to talk about. As we've seen in the press over the last few days, the temperature in terms of Brexit is heating up, and it's a further risk that exists, not just to the country but also to local councils and how they operate going forwards.
"It would be fair to say that a year ago Brexit was something which all local authorities were doing extensive planning for. We did a lot of working and preparation for that, for instance from an internal perspective any members of staff who were concerned about their residency status, we were looking to support them.
"We were one of the first local authorities who said we would pay for people's citizenship support.
"What is not entirely clear is what the government needs local authorities to do over and above what we are doing with Covid in relation to Brexit. I do expect over the coming months more information to come out of central government in terms of any preparations we need to make.
"It's probably an advantage we had made preparations before. We're making sure to keep abreast of any external developments, but also making sure that the arrangements we have already put in place are updated and refreshed."
The Town Hall wound down its initial emergency planning for the impact of a no-deal Brexit in February of this year following, with the UK officially leaving the EU and entering the transition period to renegotiate arrangements with its neighbours on 31 January.
A wide range of impacts to the council's functions had been anticipated from the possibility of a no-deal Brexit under these plans, including hits to the supply chains of the council's subcontractors, a loss of employees from EU countries, and a fall in the value of the pound delivering a shock to its finances.
Pricing fluctuations when planning purchases and commissioning services would also interfere with the smooth running of the Town Hall.
Hackney Mayor Philip Glanville hinted at the time that "alliances" could be built across local government with the agricultural sector to protect standards.
In a recent interview with the Mail on Sunday, chief Brexit negotiator Lord Frost signalled to the EU that it was ready to accept no-deal, telling his opposite number Michel Barnier that Britain would not be accepting vetos on its laws or accept restrictions of fishing rights.
The government has also created a No 10 Transition Hub working with Michael Gove, Chancellor of the Duchy of Lancaster and Minister for the Cabinet Office,  to make preparations to trade with the bloc without a deal.
A motion rejecting a no-deal Brexit was passed by the Town Hall in January of last year, pointing to the fact that Hackney had the second highest Remain vote in the UK after Lambeth, with 78.5 per cent of people voting to stay in the EU in 2016.
The text read: "Hackney Council celebrates the borough's long history of being a diverse and inclusive place, which remains proudly outward looking and internationalist, welcoming refugees and migrants from all over the world, including the European Union. The borough has been enriched culturally, economically and socially by migrants who have made Hackney their home.
"[We] note that cultural diversity is integral to our community and our way of life and that around 15 per cent of our citizens – 41,500 residents – are EU citizens from other member states. These European citizens help sustain our public services and make an enormous contribution to the civic, economic and cultural life of this Borough.
"[We] acknowledge the negative impact that the uncertainty caused by Brexit poses to the local economy and public services in Hackney, already damaged by austerity, as well as EU citizens from other member states who are residents of Hackney.
"[We] are concerned with the impact that no deal could have on our borough and this council, its workforce and its capacity to deliver services for its residents and businesses."
---
The coronavirus outbreak has meant that the Hackney Citizen has been unable to print a monthly newspaper for the last three months.
The need for quality news and reliable reporting is crucial – however, this is an increasingly challenging time for local journalism.
Our main source of income, print advertising revenue, fell suddenly – and so we are asking you, the readers, for your help.A one-off donation from anyone who can afford it will help our small team get our newspaper back in print and keep the website and social media feeds running through this unprecedented crisis.
Thanks in advance for your support, and stay safe.
---